Elderberry Gummies – CBD + Vitamins, Zinc, and Botanicals
$39.99 — or subscribe and save 30%
Ready, Set, Go!
Start your day with a great tasting elderberry gummies. Our all-natural, broad-spectrum elderberry gummies include 25mg of CBD PLUS a full day's supply of Vitamins C & D, Zinc, Echinacea, and Elderberry Extract.  Our Immunity Gummy formulation provides focus, emotional stability, and the immunity boost you need to start your day off right!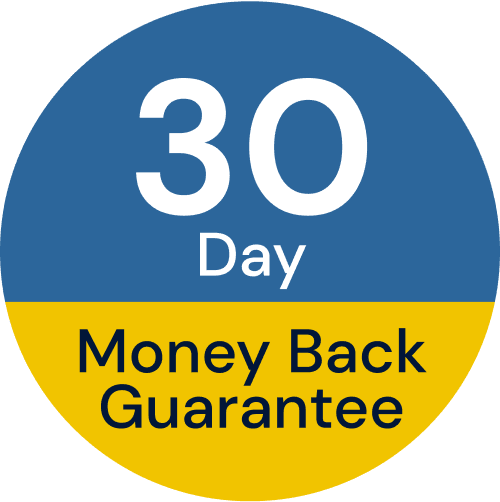 Elderberry Gummies – Details
Available in 60-Count or 10-Count Options
Serving size: 2 gummies
No artificial sweeteners
All-Natural Flavor: Elderberry
0% THC
No high fructose corn syrup
Non-habit forming formulation
Non-GMO
CBD (25mg)
Elderberry-Extract (75mg)
Echinacea-Extract (50mg)
Vitamin C (200% DV)
Vitamin D (100% DV)
Zinc (50% DV)
Broad-Spectrum CBD Oil made from USDA Certified Organic Hemp
Adheres to cGMP guidelines
Third-Party Lab Tested for quality, safety, and efficacy.
Proudly Made in the USA – Carefully Crafted in the Carolinas
No additives or preservatives
Organic Tapioca syrup
Organic Beet sugar
Water
Pectin
Sodium Citrate
Citric Acid
MCT (coconut derived)
Camauba Wax
Watch This Inside Look Into How Our Elderberry CBD Gummies Are Made!
Elderberry Gummies with 25mg CBD, Vitamins, Botanicals, & Zinc
Calm, Focused, Energy PLUS Immunity Support.  All with the great taste of Elderberry!
Our broad-spectrum Elderberry Gummies support your immune system, mood, and total wellness. Our elderberry gummies recipe is a unique blend of organic Hemp-Extract, Elderberry, Vitamin C, Vitamin D, Zinc, and Echinacea.  Our all-natural formulation supports your mind and body with critical nutrients and botanicals to protect your body and ease your mind.
These gummies are free of THC, high fructose corn syrup, artificial colors or sweeteners, and gelatin. We recommend adding these gummies to your daily morning routine for a healthy way to get a focused, energetic boost to start your day.
Buy two 60-count bags and get 20% off.  Use BUNDLE20 at checkout!
Bundle with our Pain Cream
Broad Spectrum CBD (25mg) 
Activates the endocannabinoid system to help regulate your body, impacting mood, sleep, inflammation, and pain.
Elderberry (75mg) 
An immunity superfood packed with a might mix of phytonutrients that fuels your immune system and makes our gummies taste delicious.
Vitamin C (200% DV) 
A powerful antioxidant and core nutrient needed to boost your body's natural defenses and ward off colds and flu.  Plus, Vitamin C is a key nutrient necessary for collagen productions.  It is great for your skin!
Vitamin D (100% DV)
The "Sunshine" vitamin is a critical nutrient for a properly functioning immune system and is recognized as important in regulating mood and fighting depression . COVID-19 data indicates that the majority of patients that became seriously ill are Vitamin D deficient.
Zinc (50% DV)
A necessary mineral for immune health that has been shown to shorten the length and severity of colds and flu.
Echinacea (50mg)
A herbal remedy shown to fight and reduce the symptoms and longevity of colds and flu.
Our Gummy formulation lives up to Redeem's promise to deliver the highest possible quality with transparency and affordability.  That's the Redeem Difference.
Pharma Grade CBD
Redeem™ adheres to cGMP, Current Good Manufacturing Practice regulations, set forth by the Food and Drug Administration, utilizing audits, process validation, and cleanliness controls to produce an impeccable product.
Third-Party Tested & Certified
An independent lab analyzes the hemp we extract as well as our finished products for potency, terpene profile, and the presence of unsafe contaminants such as pesticides, heavy metals, microbes, and aflatoxins. We, in turn, provide our customers with a direct link to the results of the tests performed on the product. Transparency is essential to our success.
Carolina Crafted
Redeem™ CBD products are crafted by extracting cannabinoid-rich, USDA certified organic hemp, grown in the foothills of the southern Appalachian Mountains in North Carolina. Our products are vegan, non-GMO, and gluten-free. They are manufactured cleanly and precisely at our Columbia, SC manufacturing facility and use only the finest natural ingredients.
Elderberry Gummies Suggested Use
Adults take 2 gummies, once daily.
Store in a cool, dry place away from direct sunlight.
Keep out of reach of children. Consult your physician before use if you are pregnant, nursing, or taking any medication.
Dosing Information
1 dose or serving is equal to 2 gummies. We recommend taking 1 dose per day, in the morning when you wake up. We recommend you base your unique dosing on your unique needs according to the supplemental info found in the product description.
The 60-Count bag of gummies will last 30 days with our recommended dosing, the 10-Count will last 5 days. You can take more or less depending on your needs.
If a poor nights sleep is effecting your "get up and go", consider bundling our CBD Immunity Gummies with our Sleep Gummies for the perfect Day/Night combination of immunity support, focus, and rest.
How Many Elderberry CBD Gummies Do I Take?
1 serving is equal to 2 gummies. You can take more or less, depending on if you need to increase to decrease your supplemental intake. To increase your daily CBD intake, we recommend combining this product with one of our other high-quality CBD products.
When Should I Take Elderberry Gummies?
We recommend starting your day with these total wellness + immunity support using our elderberry gummies. It's a great way to get a focused energy, a stable mood, and immunity protection for a busy and productive day.
Can I combine Elderberry Gummies with other CBD Products?
In short, Yes.  We highly recommend combining our elderberry gummies with our Sleep Gummies or our Sleep Tincture.  A good night's sleep and a productive day go hand in hand!
Relationship between Vitamin C and your skin?
Vitamin C has been shown to be an important nutrient in the protection and healing of your skin.  It helps to prevent and repair sun damage, assists in wound healing and minimizing scaring, and helps to build collagen which gives your skin elasticity and prevent wrinkles.
How does Vitamin D affect my mood?
Vitamin D or the "Sunshine" vitamin has been demonstrated to have a marked effect on mood and the prevention and treatment of depression and Seasonal Affective Disorder (SAD).  SAD often result for lack of exposure to sunlight and typically occurs in the winter as people get less time outside and the days get shorter.  Approximately 6.5% of the adults in the US have clinical depression.  If think you may be clinically depressed, we encourage you to see your doctor and request blood tests for vitamin D and other deficiencies or abnormalities.  Daily use of our product will supply you with the daily recommend allowance of Vitamin D.
What is the benefit from Elderberry Gummies?
The berries and flowers of elderberry are packed with antioxidants and vitamins that may boost your immune system. They could help tame inflammation, lessen stress, and help protect your heart, too. Some experts recommend elderberry gummies to help prevent and ease cold and flu symptoms.
Considering natural alternatives to prescription medications or other OTC products?  Explore the links below.   Access all of our CBD blogs here.
CBD Resources:
**If you have questions, contact the Redeem Team today at Questions@RedeemRx.com or by calling (803) 736-3577.
Elderberry Gummies - CBD + Vitamins, Zinc, and Botanicals
4.74
stars
19
reviews.
What makes Redeem different?
We're Paving the Way for Truthfulness and Transparency in the CBD Industry