$59.99 — or subscribe and save 30%
Forget the Pain.  Enjoy each moment!
Our THC-free CBD Pain Cream provides immediate relief to soothe your body's aches, pains, and inflammation.  Our all-natural formulation is potent but gentle enough on your skin to be used daily.  It absorbs quickly to provide deep penetrating relief that is never greasy and leaves your skin feeling refreshed and moisturized.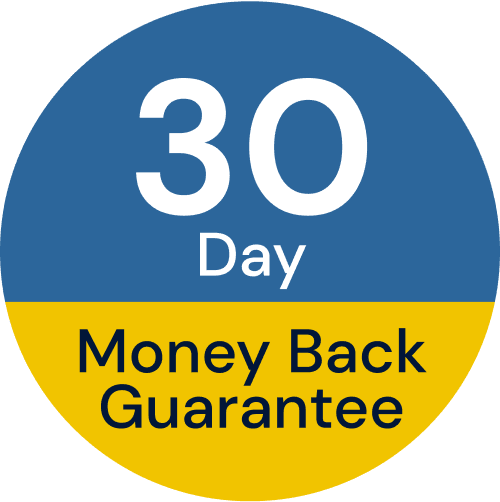 1500mg of CBD per bottle (that's a whole lot more than the other guys)
3.4 FL. OZ. (100 doses per container)
100% THC Free
Organic Essential oils for deep penetration
Menthol, capsicum, and arnica for instant joint and muscle relief
Non-greasy formula
Non-GMO
Cruelty-free
Better Ingredient, Better Relief!
Organic Sunflower Seed Oil
Stearic Acid (Vegetable Derived)
Cetyl Alcohol (Coconut Alcohol/USP)
Sodium Hydroxide (Mineral Salt/USP)
Purified Water
Organic Aloe Barbadensis (Inner Fillet) Leaf Juice
Ascorbic Acid (Vitamin C),
Organic Glycerin (Vegetable Derived)
Potassium Sorbate (Mineral Salt/USP)
Xantham Gum (Vegetable Derived)
Organic Safflower Seed Oil
Capsicum Frutescens
Menthol (USP)
Organic Olive Fruit Oil
Organic Basil Leaf Oil
Organic Bergamot Fruit Oil
Broad-Spectrum Cannabidiol (CBD 1500mg)
Organic Arnica Montana Flower Extract
Organic Tea Tree Oil
Organic Ginger Root Oil
Organic Lemon Peel Oil
Organic Grapefruit Seed Oil
Organic Key Lime Peel Oil
Organic Orange Peel Oil
Organic Rosemary Leaf Extract
Organic Clary Oil
Phenoxyethanol
CBD Cream for Pain
Natural CBD Pain Cream
Our all-Natural, THC-free CBD Pain Cream is derived from 100% organic hemp and works as a lotion to soothe your body's aches, pains, and inflammation.  Our custom formulation is designed to increase penetration delivering fast, non-greasy, effective relief at the source of your pain!
Redeem's non-psychoactive CBD pain cream is formulated with a powerful combination of:
CBD, Menthol, Capsicum, and Arnica Extract to provide immediate and lasting pain relief and improved circulation;
Aloe, Jojoba, and Tea Tree oils, and Vitamin C to speed absorption while soothing and protecting your skin;
Basil Leaf, Clary Sage, Ginger Root, and Rosemary Essential Oils to further relieve inflammation, stiffness, and pain.
Free of THC
Leaves your skin feeling nourished, moisturized, and protected! Our Broad-Spectrum formulation lives up to Redeem's promise to deliver the highest possible quality with transparency and affordability. That's the Redeem Difference.
Benefits of Broad Spectrum™ CBD
Our CBD cream for pain uses Broad Spectrum CBD that is 100% THC Free and extracted from USDA certified organic hemp. Like Full Spectrum CBD, other natural compounds found within the cannabis plant are preserved in the extract; however, the THC is completely removed. Because Broad Spectrum CBD contains multiple cannabinoids and terpenes, it can deliver the enhanced benefits of the "entourage effect," without the risk of psychoactive effects of THC. ​​​​​​​​​​​​​​
We maintain our Optimal promise – when variance in nature causes concentrations to fall short, we redeem the solution with natural cannabinoids and terpenes to deliver safe & consistent CBD products – meaning you get the same CBD product each time.
Pharma Grade CBD
Redeem™ adheres to cGMP, Current Good Manufacturing Practice regulations, set forth by the Food and Drug Administration, utilizing audits, process validation, and cleanliness controls to produce an impeccable product.
Third-Party Tested CBD
An independent lab analyzes and certifies the hemp we extract as well as our finished products for potency, terpene profile, and the presence of unsafe contaminants such as pesticides, heavy metals, microbes, and aflatoxins. We, in turn, provide our customers with a direct link to the results of the tests performed on the product. Transparency is essential to our success.
Carolina Crafted CBD
Redeem™ CBD products are crafted by extracting cannabinoid-rich, USDA certified organic hemp, grown in the foothills of the southern Appalachian Mountains in North Carolina. Our products are vegan, non-GMO, and gluten-free. They are manufactured cleanly and precisely at our Columbia, SC manufacturing facility and use only the finest natural ingredients.
How To Apply Our Topical CBD Cream for Joint and Muscle Pain
Redeem CBD pain cream is designed to be applied topically to relieve pain as needed.  Simply pump one dollop into the palm of your hand, WARM IT A BIT, and rub the cream on the affected area to feel the immediate relief.  The cream will absorb quickly and is never greasy.  A little goes a long way!
Our CBD Pain Cream is popular with a wide variety of customers such as weekend yardwork warriors, athletes, and those individuals suffering from chronic pain.  Many customers use our pain cream daily for relief from neuropathy, back and knee pain, and sciatica.  Many doctors recommend the use of topical CBD creams for joint and muscle pain before trying an ingested CBD product. Topical hemp creams can be combined with a CBD tincture to maximize effectiveness.
How Our Customers Use Redeem's CBD Pain Cream
Before and after workouts
Rehabilitation from injury
Relief from chronic inflammation aging and deteriated joints
Relief from neuropathy pain and tingling
Soothing the everyday aches and pains
How often can I use CBD Pain Cream? 
Our CBD pain cream is safe for the treatment of chronic pain and can be used as needed.  Our formulation is non-habit forming and will not irritate your skin with continued and repeated use.
Does it have a scent or fragrance? 
Redeem's pain cream is free of dyes, perfumes, or fragrances.  It has a mild and pleasant minty smell due to the use of organic menthol extract in the formulation.  Menthol is included as an ingredient for the immediate soothing relief it provides.
Who uses your pain cream and why?  
Our pain cream is used by professional athletes, trainers, people with diabetic neuropathy, arthritis suffers, and weekend warriors.  Basically, everyone and anyone can use our pain cream for relief from occasional and chronic muscle, joint, and nerve pain.  Many people use our cream prior to and after workouts, yard work, or other physical activities to increase blood flow, increase range of motion, relieve discomfort, and reduce inflammation.
What do I do if I get the pain cream in my eye or another sensitive area? 
Our pain cream should not be applied to your eye or other mucus membranes.  It will cause temporary irritation if applied to these areas.  Care should be taken to wash your hands after the application of the pain cream.  Soap and water will remove the cream from your hands and prevent the transfer to sensitive areas of your body.  If you do get the pain cream in your eye, flush with copious amounts of water.  If pain or irritation persists, contact your doctor.  If you do get the pain cream on other sensitive areas, soap and water will remove the residue but it will take a period of time for the cooling and warming sensation to subside.
Can I use CBD pain cream in conjunction with other CBD products? 
Topical CBD will only work in the localized area where it is applied.  It will not transfer from the skin into the bloodstream.  Because of this limitation, CBD topical creams can be used in conjunction with other products like gummies or tinctures without concern for affecting the systemic dose of CBD.  Many of our customers routinely use our pain cream in conjunction with our other products.
How long with a bottle last?  
A little goes a long way!  There are approximately 100 doses per bottle depending on the size of the application area.  The pain cream should be used in a quantity that will be absorbed by the skin within 30-60 seconds of being rubbed in your skin.
Is your product tested on animals?  
No animal testing is performed for any of Redeem's products.
Considering natural alternatives to prescription medications or other OTC products?  Explore the links below.   Access all of our CBD blogs here.
CBD Resources:
**If you have questions, contact the Redeem Team today at Questions@RedeemRx.com or by calling (803) 736-3577.
CBD Pain Cream - 1500mg
4.92
stars
49
reviews.
What makes Redeem different?
We're Paving the Way for Truthfulness and Transparency in the CBD Industry