Broad-Spectrum CBD Tincture for Sleep – Honey Lemon
$69.99 — or subscribe and save 30%
A Great Day Starts with a Great Night's Sleep!
Ease into a restful night of sleep and stay asleep with our all-natural, THC Free Sleep Tincture.  We've combined our proprietary Broad-Spectrum CBD extract with CBN, and Melatonin to provide a great-tasting sleep aide that will gently and effectively ease you into a great night's sleep.  Our formulation relaxes your body's stress, frees your mind, and promotes a healthy sleep cycle.  Offered with a graduated glass dropper or fine mist sprayer.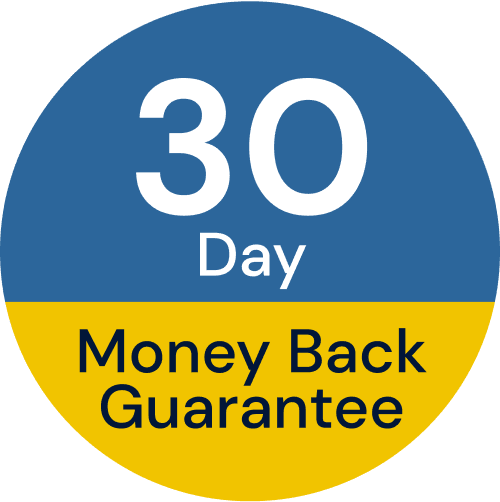 Serving size:  Half of a dropper or 3 sprays (0.5 ml)
1500mg CBD per bottle
600mg CBN per bottle
180mg Melatonin per bottle
Flavor: Honey Lemon
100% Organic, vegan and non-GMO
Broad-Spectrum CBD Oil made from USDA Certified Organic Hemp
0% THC
Rich in cannabinoids and terpenes for a full entourage effect
Added CBN and Melatonin
Adheres to cGMP guidelines
Third-Party Lab Tested for quality, safety, and efficacy.
Proudly Made in the USA – Carefully Crafted in the Carolinas
Absolutely no "high"
No additives or preservatives
Simple, All-natural Ingredients!
Organic Broad Spectrum Hemp Extract
Organic CBN Isolate
Organic Fractionated Coconut Oil (MCT)
Organic Lemon and Honey Flavor Oil
Melatonin
Organic Stevia
CONTAINS COCONUT
Do you crave a great night's sleep?
Get the best sleep, the best way, with our 1500mg Broad-Spectrum CBD Sleep tincture. This tincture has been specially formulated with added CBN, Melatonin & Terpenes to support a deep, regular sleep cycle. It comes in an all-natural, lightly sweetened honey-lemon flavor.
Our customers love our Sleep Tincture.  Lack of sleep is one of the most common reasons that people turn to hemp products. Insomnia can be a symptom of many things that CBD has been known to provide relief.  Anxiety, stress, poor or irregular sleeping habits, and chronic pain can interrupt your healthy sleep cycle. CBD has been shown to help relax your body and mind and has been shown to provide relief from inflammation, discomfort, and anxiety. In combination with CBN and melatonin, it can act as a powerful natural sleep aid while providing multiple other benefits to your overall physical and mental health.
CBD (25mg per serving) relieves inflammation, pain, and stress
CBN (10mg per serving) supplies mild sedation in combination with CBD
Melatonin (3mg per serving) a hormone naturally created by your brain in response to darkness, helps to ease you into a restful sleep
Great Honey Lemon Flavor sweetened with organic stevia
Glass graduated dropper or fine-mist sprayer atomizes the oil to improve bioavailability and deliver a precise dose every time.
THC Free
Our Sleep Tincture formulation lives up to Redeem's promise to deliver the highest possible quality with transparency and affordability. That's the Redeem Difference.
Pharma Grade CBD
Redeem™ adheres to cGMP, Current Good Manufacturing Practice regulations, enforced by the Food and Drug Administration, utilizing audits, process validation, and cleanliness controls to produce an impeccable product.
Third-Party Tested & Certified
An independent lab analyzes the hemp we extract as well as finished manufactured products for chemical makeup, potency and the presence of unsafe contaminants, pesticides, and heavy metals. We, in turn, provide the end-user with a direct link to the results of the tests performed on the product. Our transparency is essential to our success.
Carolina Crafted
Redeem™ CBD oils are crafted by extracting from cannabinoid-rich, USDA certified organic hemp, grown in the foothills of the southern Appalachian Mountains in North Carolina. Our products are vegan, non-GMO, and gluten-free. They are manufactured cleanly and precisely at our Columbia, SC manufacturing plant and use only the finest organic ingredients.
Suggested Use
We recommend that adults start with 0.5ml under the tongue 30-45 minutes before bed.  For best results, wait 30-60 seconds before swallowing.  Increase the dose as needed to achieve a restful night's sleep.
Shake well before Use. Store in a cool, dry place away from direct sunlight.
Keep out of reach of children
Consult your physician before use if you are pregnant, nursing, or taking any medication.
Dosing Information
1 dose or serving is equal to half of a dropper or 3 sprays (0.5ml). Each 30ml bottle has 60 doses.
25mg CBD per serving (0.5ml), 50mg CBD/ml, 1500mg CBD per bottle
10mg CBN per serving (0.5ml), 20mg CBN/ml, 600mg CBN per bottle
3mg Melatonin per serving (0.5ml), 6mg Melatonin/ml, 180mg Melatonin per bottle
How Are Redeem™ Hemp-Based CBD Oil Spray Tinctures Administered?
CBD oil spray tinctures are taken orally in such a way to get into the bloodstream effectively. We recommend spraying it under the tongue or where there are unique glands that help the CBD metabolize more easily. Traditional tinctures are packaged in dropper bottles and administered with a pipette, however, our tinctures are also available in innovative CBD spray bottles to provide maximum bioavailability.  Dropper or Sprayer, the choice is yours!
What is Melatonin?
Melatonin is a natural-occurring hormone produced by the brain in response to darkness. It is known to help with the timing of your circadian rhythms (24-hour internal clock) and with sleep.

Our natural sleep formula is not a drug that forces your body into unconsciousness. It is not addictive. Our formula is a gentle, all-natural way to realign your sleep cycle and calm your body and mind so that you can get the rest you need.
Our Sleep CBD Oil tincture can cause sleepiness, sedation and lethargy, and because of these side effects, consumers should use caution after consuming this.
Will My Sleep Improve Right Away?
The bottom line is this – Our natural hemp oil for sleep is not magic, and is not a drug that forces your body into unconsciousness. Our formula is a gentle way to realign your sleep cycle and calm your body and mind so that you can get the rest you need.
There are many outliers that could be disrupting your sleep, from the Television to caffeine, that if not controlled may still effect your sleep while taking our product. We suggest that you implement the following suggestions to help improve your sleep habits and environment.
Create a relaxing night time routine to get your body and mind ready for sleep.
Take Redeem Sleep formula 30-45 minutes before bed.
Make your bedroom dark, quiet, cool, and comfortable.
Skip caffeinated beverages within 6 to 8 hours of bedtime.
Avoid eating big meals close to bedtime — especially spicy foods, which may cause heartburn.
Exercise for at least 20 minutes each day, and try to do it at least 6 hours before bedtime.
Skip the TV, tablet, and smartphone before bed. Instead, try reading or listening to soft music.
Make it a priority to get at least 7 hours of sleep every night.
Try not to nap. If you nap, keep it short (20-30 minutes) and not close to bedtime. Late-day naps can lead to sleepless nights.
Finish that glass of wine at least 3 hours before bed so it doesn't wake you up later. Note: The effects of alcohol have be magnified in combination with Redeem's Sleep Formula.
If you or someone you know is in need of relief and medications don't seem to be working, it may be time to explore some other options. Find resources and learn more about CBD our blog.
Related Blogs:
**If you are unable to place your order online, please give us a call today at (803) 736-3577 to process your order as soon as possible.
Broad-Spectrum CBD Tincture for Sleep - Honey Lemon
4.75
stars
12
reviews.
What makes Redeem different?
We're Paving the Way for Truthfulness and Transparency in the CBD Industry