Sleep Gummies – CBD + CBN, Melatonin, and Botanicals – Honey Lemon
$9.99 – $39.99 — or subscribe and save up to 20%
A Great Day Starts with a Great Nights Sleep!
Ease into a restful night of sleep and stay asleep with our all-natural, THC Free Sleep Gummies. We've combined our proprietary Broad-Spectrum CBD extract with CBN, Melatonin and botanicals to provide a great tasting sleep aide that will gently and effectively easy you into a great nights sleep. Our formulation relaxes your bodies stress, frees your mind, and promotes a healthy sleep cycle.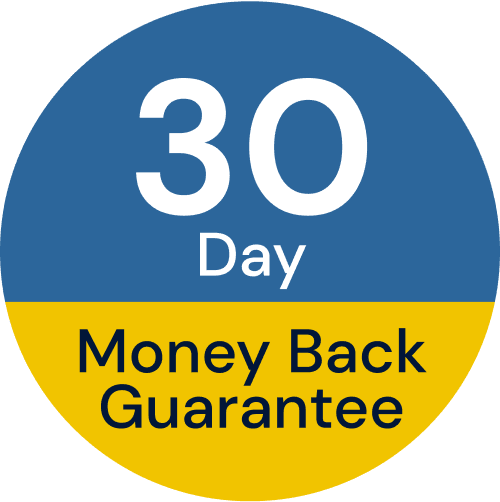 Available in 60-Count or 10-Count Options
Serving size: 2 gummies
No artificial sweeteners
All-Natural Flavor: Honey-Lemon
0% THC
No high fructose corn syrup
Non-habit forming formulation
Non-GMO
Adheres to cGMP guidelines
Third-Party Lab Tested for quality, safety, and efficacy.
Proudly Made in the USA – Carefully Crafted in the Carolinas
No additives or preservatives
Better Ingredients, Better Sleep!
Broad-Spectrum CBD Oil made from USDA Certified Organic Hemp – CBD (25mg)
Broad-Spectrum CBN isolate made from USDA Certified Organic Hemp – CBN (10mg)
Melatonin (10mg)
Organic Passion Flower Extract (50mg)
Organic Organic Chamomile-Extract (50mg)
Organic Griffonia Seed Extract – 5-HTP (5mg)
Organic Tapioca syrup
Organic Beet sugar
Water
Pectin
Sodium Citrate
Citric Acid
MCT (coconut derived)
Camauba Wax
Watch This Inside Look Into How Our Gummies Are Made!
Ready for a Great Nights Sleep?
Redeem's Sleep CBD Gummies support a healthy, regular sleep cycle and mood, with a unique blend of our proprietary Broad-Spectrum hemp-extract (25mg CBD and 10mg CBN per serving), Melatonin (10mg), Passion Flower Extract (50mg), Lemon Balm Extract (50mg), and Chamomile-Extract (50mg). Each serving of our Sleep CBD Gummies also have 5mg of Griffonia Seed Extract (5-HTP), known for helping reduce stress & anxiety.
Our gummies contain zero-THC, no fructose corn syrup, artificial colors or sweeteners, and are gelatin free. We recommend adding our Sleep CBD Gummies to your daily nighttime routine for an all-natural sleep aid that is scientifically formulated to specifically impact sleep, stress, anxiety, and pain.
Buy two 60-count bags and get 20% off.
This discount will automatically be applied at checkout.
Bundle with our Pain Cream
Broad Spectrum CBD (25mg)
Activates the endocannabinoid system to help regulate your body, impacting mood, sleep, inflammation, and pain.
CBN (10mg)
The synergy of CBD plus CBN works to relax your mind and body, reducing anxiety and increasing serotonin production.
Melatonin (10mg)
A naturally occurring hormone that regulates your circadian rhythm (24-hr internal clock) helping you fall asleep faster and sleep longer.
Lemon Balm (50mg), Passionflower (50mg), and Chamomile (50mg)                                                                                                                                                                                   Botanical blend of Lemon Balm, Passionflower, & Chamomile-Extracts relieve anxiety and improve sleep quality.
Griffonia Seed Extract (5mg of 5-HTP)
Shown to increase the production of serotonin reducing anxiety and promoting restful sleep.
Our Gummy formulation lives up to Redeem's promise to deliver the highest possible quality with transparency and affordability. That's the Redeem Difference.
Pharma Grade CBD
Redeem™ adheres to cGMP, Current Good Manufacturing Practice regulations, set forth by the Food and Drug Administration, utilizing audits, process validation, and cleanliness controls to produce an impeccable product.
Third-Party Tested & Certified
An independent lab analyzes the hemp we extract as well as our finished products for potency, terpene profile, and the presence of unsafe contaminants such as pesticides, heavy metals, microbes, and aflatoxins. We, in turn, provide our customers with a direct link to the results of the tests performed on the product. Transparency is essential to our success.
Carolina Crafted
Redeem™ CBD products are crafted by extracting cannabinoid-rich, USDA certified organic hemp, grown in the foothills of the southern Appalachian Mountains in North Carolina. Our products are vegan, non-GMO, and gluten-free. They are manufactured cleanly and precisely at our Columbia, SC manufacturing facility and use only the finest natural ingredients.
Suggested Use
Adults take 2 gummies, once daily, 30-45 minutes before laying down to fall asleep.
Store in a cool, dry place away from direct sunlight.
Keep out of reach of children. Consult your physician before use if you are pregnant, nursing, or taking any medication.
Dosing Information
1 dose is equal to 2 gummies. We recommend taking 1 dose per day, 30-45 minutes before you plan on falling asleep. You can start with 2 and go down to 1 if you feel it was too strong, or go up to 3 if you feel like you need it to be slightly stronger. Supplement information by serving size can be found in the product description.
The 60-Count bag of gummies will last 30 days with our recommended dosing, the 10-Count will last 5 days. You can take more or less depending on your needs.
If muscle, joint, or nerve pain is an issue effecting your sleep cycle, consider pairing our Sleep Gummies with our CBD Pain Cream. 
Together they offer a sigh of relief!
How Many Gummies Do I Take?
1 serving is equal to 2 gummies. You can take more or less, depending on how the product effects your sleep cycle.
When Should I Take These Gummies?
Make our gummies a part of your nighttime routine, take them 30-45 minutes before you intend to fall asleep.
What is Melatonin?
Melatonin is a natural-occurring hormone produced by the brain in response to darkness. It is known to help with the timing of your circadian rhythms (24-hour internal clock) and with sleep. Our natural sleep formula is not a drug that forces your body into unconsciousness. It is not addictive. Our formula is a gentle, all-natural way to realign your sleep cycle by calming your body and mind so that you can get the rest you need.
Our Sleep Gummies can cause sleepiness, sedation and lethargy.  Customers should avoid driving or operating equipment after using this product.
Will My Sleep Improve Right Away?
Most of our customers report immediate results.  But, the bottom line is this – Our natural CBD gummies for sleep are not magic. This is not a drug that forces your body into unconsciousness. Our CBD sleep formula is a gentle way to realign your sleep cycle and calm your body and mind so that you can get the rest you need.
There are many outliers that could be disrupting your sleep, from Television to caffeine, that if not controlled may still affect your sleep while taking our product. We suggest that you implement the following suggestions to help improve your sleep habits and environment.
Create a relaxing nighttime routine to get your body and mind ready for sleep.
Take Redeem Sleep Gummies 30-45 minutes before bed.
Make your bedroom dark, quiet, cool, and comfortable.
Skip caffeinated beverages within 6 to 8 hours of bedtime.
Avoid eating big meals close to bedtime — especially spicy foods, which may cause heartburn.
Exercise for at least 20 minutes each day, and try to do it at least 6 hours before bedtime.
Skip the TV, tablet, and smartphone before bed. Instead, try reading or listening to soft music.
Make it a priority to get at least 7 hours of sleep every night.
Try not to nap. If you nap, keep it short (20-30 minutes) and not close to bedtime. Late-day naps can lead to sleepless nights.
Finish that glass of wine at least 3 hours before bed so it doesn't wake you up later.
Note: The effects of alcohol can be magnified the sedative effect of Redeem's Sleep products.
Want to learn more? Read our blog: How Does CBD, CBN and Melatonin Help You Sleep?
Considering natural alternatives to prescription medications or other OTC products?  Explore the links below.   Access all of our CBD blogs here.
CBD Resources:
**If you have questions, contact the Redeem Team today at Questions@RedeemRx.com or by calling (803) 736-3577.
Shipping 
Standard:  FREE
FedEx 2 Day (Mon-Fri by 2pm EST): $18.00
FedEx Overnight (Mon-Thurs by 2pm EST): $25.00
FedEx Overnight Saturday Delivery (Friday by 2pm EST): $60.00
It works but you need to give it time
Do not expect that this supplement will help you sleep in 15 minutes - it doesn't work like that. Take it an hour before bed and let it slowly put you to sleep. It works and you will wake up refreshed from a restful sleep.
NIGHT GUMMIES ARE THE BEST
I had never tried Redeems night gummies before getting the sample pack.
I took 2 & was asleep within 30 minutes.& woke well rested.
My husband and I both take these sleep CBD gummies nightly
My husband isn't big on taking anything, but he works swing shift and has always had trouble adjusting to his changing shifts. I just have always had trouble getting to sleep and sleeping through the night, Since we both started taking these, we both sleep great. I highly recommend!
Excellent nights sleep
I have tried so many different ways to help myself fall asleep and stay asleep. I am so grateful for these gummies. I fall asleep, and stay asleep, and feel well rested the next morning. What a blessing!
GoodNiteSleep
These Gummies worked & did not leave me feeling drowsy the next morning.
What makes Redeem different?
We're Paving the Way for Truthfulness and Transparency in the CBD Industry
Join Our Loyalty List
for Exclusive Announcements, Giveaways, and More