CBD Softgels – 25mg – Full Spectrum
$39.95 — or subscribe and save 30%
We make it easy to incorporate CBD into your daily routine.  Our Full-Spectrum CBD Softgels provide 25mg of CBD per dose in an easy-to-swallow, tasteless capsule.  Our CBD Softgels are 100% plant-based and formulated with organic hemp-derived CBD extract.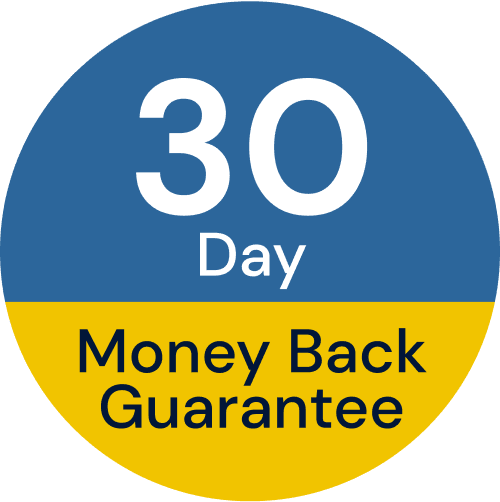 Simple, clean ingredients!
Fractionated Coconut Oil (MCT)
Gelatin
Vegetable Glycerin
Organic Full-Spectrum CBD Extract
Purified Water
Premium CBD Oil Softgels
CBD Softgels are a great way to get your daily CBD!  If you are someone that does not care for the taste of CBD tinctures, then our CBD softgels are for you.  Redeem's broad-spectrum Daily CBD Softgels are a great alternative to tinctures.  No messy oil or hempy taste, just the finest broad-spectrum organically grown hemp extract containing 25mg of CBD, minor cannabinoids, and terpenes.   Redeem's CBD Softgels are in a class by themselves. When you choose Redeem for your CBD softgels, you can be sure you are getting the best products on the market.
Our full-spectrum CBD Softgels are made from full-spectrum CBD extract, with minor cannabinoids and nine terpenes.  This formulation takes advantage of the synergistic relationship of these ingredients known as the entourage effect.   This means you are getting the best of what the hemp plant has to offer when you trust Redeem Therapeutics for your CBD needs.
Redeem's CBD Softgels give you predictable results in an easy-to-swallow format.  Our CBD softgels 25mg are the perfect product for you!
Optimal Entourage Effect.  Optimal Dosing.  Top Shelf Quality!
Experience the superior consistency and effectiveness that comes from Redeem's proprietary formulation.
Contains THC!  Which is a good thing if you are OK with it.  THC concentration is below 0.3%.  If you are sensitive to THC or are concerned about drug testing, we've got you covered.  Try our THC Free Broad Spectrum Spectrum products!
Each batch is balanced to ensure the potency of CBD, minor cannabinoids, and nine terpenes.  That is Optimal Spectrum!  Consistent. Standardized.  The same batch after batch!
Each batch contains the highest-quality ingredients and has been tested for purity and consistency internally and by an independent third-party lab.
At Redeem, we test our CBD oil multiple times in the manufacturing process and redeem the solution of terpenes and cannabinoids when the natural variation falls short.  Consistent product every time. That's the Redeem Difference.
Optimal Spectrum™ CBD
Our Optimal Spectrum™ CBD oil is a "cut above" the rest. When variance in nature causes concentrations to fall short, we redeem the solution with natural cannabinoids and terpenes to deliver safe & consistent CBD products – meaning you get the same CBD product each time. ​​​​​​​​​​​​​​
Pharma Grade CBD
Redeem™ adheres to cGMP, Current Good Manufacturing Practice regulations, enforced by the Food and Drug Administration, utilizing audits, process validation and cleanliness controls to produce an impeccable product.
Third-Party Tested & Certified
An independent lab analyzes the hemp we extract as well as finished manufactured products for chemical makeup, potency and the presence of unsafe contaminants, pesticides, and heavy metals. We, in turn, provide the end user with a direct link to the results of the tests performed on the product. Our transparency is essential to our success.
Carolina Crafted
Redeem™ CBD oils are crafted by extracting from cannabinoid-rich, USDA certified organic hemp, grown in the foothills of southern Appalachian Mountains in North Carolina. Our products are vegan, non-GMO and gluten free. They are manufactured cleanly and precisely at our Columbia, SC manufacturing plant and use only the finest organic ingredients.
We suggest taking one capsule 1 to 3 times daily.  If you are taking other prescription drugs or supplements consult your physician before taking our products.
1.  Do Redeem's full-spectrum CBD Softgels 25mg contain THC?
Redeem's full-spectrum CBD Softgels 25mg contain a small amount of THC (Less than 0.3% in compliance with federal law).  We believe a little THC is a good thing.  It contributes to the entourage effect, helping the CBD work better.  For more information on the entourage effect, see our blog, "The Entourage Effect and CBD, What does it all mean?"
2.  How do you take CBD Softgels?
Our Daily CBD Softgels are taken as you would take any other supplement softgel.  They can be taken with or without food, any time of the day.  Simply wash it down with your beverage of choice.
CBD Softgels - 25mg - Full Spectrum
5.00
stars
1
reviews.
What makes Redeem different?
We're Paving the Way for Truthfulness and Transparency in the CBD Industry