$39.99 — or subscribe and save 30%
Great tasting relief for stress, sleep, and discomfort!
Vegan Orange Cream Flavor
15mg of Full Spectrum hemp-derived Delta 8 extract per gummy
30 gummies/450mg Delta 8 per container
Less than 0.3% Delta 9 THC
All-natural ingredients (no high fructose corn syrup)
Cruelty Free (no gelatin or other animal products)
Child Resistant Cap
Tamper Evident Freshness Seal
** We do not ship to the following states: Alaska, Arizona, Arkansas, Colorado, Delaware, Idaho, Iowa, Mississippi, Montana, Rhode Island, and Utah. ***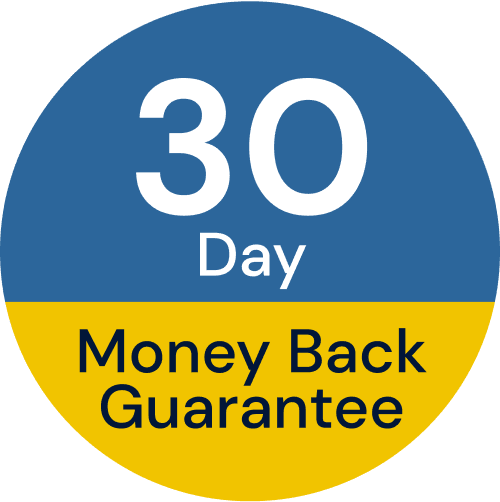 Key Details:
Serving size: 1-2 Gummies
1 dose = 1 gummy = 15mg of Delta 8
Flavor: Orange Cream
100% Organic, vegan and non-GMO
Full-Spectrum Delta 8 extract made from USDA Certified Organic Hemp
Adheres to cGMP guidelines
Third-Party Lab Tested for quality, safety, and efficacy.
Proudly Made in the USA – Carefully Crafted in the Carolinas
Contains THC within legal limits (<.3%)
No additives or preservatives
Child Resistant Cap
Tamper Evident Freshness Seal
Better Ingredients, Better Gummies!
Broad-Spectrum extract made from USDA Certified Organic Hemp – Delta 8 (15mg)
Natural Orange Cream Flavor
Organic Tapioca syrup
Organic Beet sugar
Water
Pectin
Sodium Citrate
Citric Acid
MCT (coconut derived)
Camauba Wax
Delta 8 Gummies
Redeem's Delta 8 Gummies relax your mind and body.  Each gummy contains 15mg of hemp derived Delta 8 THC.
Hemp derived Delta 8 THC is a federally legal middle ground between Delta 9 THC and CBD.  Lower doses help you stay sharp and focused, yet relaxed  — a lot like CBD.  Higher doses will induce a euphoric effect, provide relief from discomfort, and will make for a restful night's sleep.  You decide your dose depending on the benefits you are seeking.  If you're new to delta 8, start with half a gummy and wait an hour before taking more.
ALL-NATURAL, HEMP-DERIVED PRODUCT
Our delta 8 Gummies are made exclusively from compliant legal hemp. Using a process called isomerization we're able to convert CBD into delta 8 THC safely and efficiently. We source organic hemp to make all of our extracts.  Our vegan gummies contain no fructose corn syrup, artificial colors or sweeteners, and are gelatin free.
Our Gummy formulation lives up to Redeem's promise to deliver the highest possible quality with transparency and affordability. That's the Redeem Difference.
Pharma Grade Hemp Derive Cannabinoid Extracts
Redeem™ adheres to cGMP, Current Good Manufacturing Practice regulations, set forth by the Food and Drug Administration, utilizing audits, process validation, and cleanliness controls to produce an impeccable product.
Third-Party Tested & Certified
An independent lab analyzes the hemp we extract as well as our finished products for potency, terpene profile, and the presence of unsafe contaminants such as pesticides, heavy metals, microbes, and aflatoxins. We, in turn, provide our customers with a direct link to the results of the tests performed on the product. Transparency is essential to our success.
Carolina Crafted
Redeem™ products are crafted by extracting cannabinoid-rich, USDA certified organic hemp, grown in the foothills of the southern Appalachian Mountains in North Carolina. Our products are vegan, non-GMO, and gluten-free. They are manufactured cleanly and precisely at our Columbia, SC manufacturing facility and use only the finest natural ingredients.
Suggested Use
Adults take 1-2 gummies as needed.
KEEP OUT OF REACH OF CHILDREN.
DO NOT DRIVE OR OPERATE HAZARDOUS EQUIPMENT
Consult your physician before use if you are pregnant, nursing, or taking any medication.
Store in a cool, dry place away from direct sunlight.
Dosing Information
We recommend taking 30-45 minutes before desired onset.  If you are new to Delta 8, we recommend that you start with 1 gummy and wait an hour before taking more.
What is Delta 8?  Delta 8 THC is an isomer of Delta 9 THC that occurs naturally in hemp and marijuana.   In order to be legal in the USA under the Farm Bill, Delta 8 must be derived from hemp.  Since hemp has a very low concentration of Delta 8, full spectrum CBD extract is converted to Delta 8.  It
How Does Delta 8 Work?  Delta 8 binds with the CB1 and CB2 receptors in your endocannabinoid system (ECS) which is why it has such a potent effect.  These are the same receptors that bind with Delta 9 THC and other cannabinoids such as CBD to modulate pain, mood, sleep, and more.
Will Delta 8 make you high?  Delta 8 may give you a euphoric feeling but it does not impair you the way Delta 9 THC does.  All federally legal hemp product are limit to 0.3% THC or less so there should not be enough THC present to cause sever intoxication.  With that said, you should not drive or operate dangerous equipment while taking Delta 8 products.
Will I fail a Drug Test if I take Delta 8 Gummies?  The simple answer is yes, it is possible to fail a drug test after taking Delta 8 THC.  Most drug tests for THC are actually looking for the main metabolite your body produces as Delta 8 or Delta 9 THC is broken down.
Don't want to risk the possibility of failing a drug test? We understand that, too. The potential to fail a drug test for an important job, health appointment, or legal requirement is all too real for many people.  Fortunately, there are many hemp-based products with no THC in them.  We even offer a variety of THC-free, broad-spectrum hemp products ourselves!
What are the potential side effects when using Delta 8 products?  Depending on how much you take and how new you are to Delta 8, you may experience mild side effects such as dry mouth, grogginess, increased appetite, or nervousness.   These side effects are temporary and are not life threatening.
Is it possible to overdose on Delta 8?  Simple answer, nope.  Lethal overdoses of Delta 8 or any cannabinoid are not possible.  This is due to the fact that cannabinoids do not influence vital functions like breathing.  In fact, this is one of the main benefits of cannabinoid use over opioid drugs.
How long does it take Delta 8 to work?  There are several things like body weight and how long it has been since you have eaten that will influence onset of Delta 8.  In general it will take about 30-45 minutes for our gummies to take effect.
How long do the effects of Delta 8 last?  Again, several factor will influence how long the effect of our gummies will last.  Generally, between 4-8 hours depending on how many gummies you consumed, your metabolism, and body weight.
Why don't you offer higher potency Delta 8 Gummies?  The main reason we do not offer high does of Delta 8 is to allow our customers to better control their dosage.  We feel that 15mg per gummy is a good starting point to provide a mild effect.  Once you become familiar with how Delta 8 effect you, you can then titrate your does to achieve the desired effects on mood, discomfort, or sleep.
Is Delta 8 legal in my state?  While hemp derived Delta 8 was made legal by the federal government by passage of the 2018 Farm Bill, many states, even those that have legalized recreational marijuana, prohibit sale of Delta 8 products.  This is mainly due to the fact that these states lack the legal structure at this time to integrate Delta 8 into their existing Delta 9 tax and code of regulations.  Before purchasing Delta 8 products, you should check your local and state regulations.    We currently can not ship to:  Alaska, Arizona, Arkansas, Colorado, Delaware, Idaho, Iowa, Mississippi, Montana, Rhode Island, and Utah.  Go here or more up to date information on Delta 8 regulation in individual states.
Delta 8 Gummies - 15mg
5.00
stars
13
reviews.
What makes Redeem different?
We're Paving the Way for Truthfulness and Transparency in the CBD Industry