Optimal Spectrum (Full-Spectrum +) CBD Tincture – 750mg
— or subscribe and save up to 20%
Simple, Pure, and Effective!
Each 30ml bottle contains 750mg of our Optimal Spectrum CBD oil. Best for dosing mild to moderate symptoms, this oil is rich in cannabinoids and terpenes maximizing the Entourage Effect.  This product does contain THC below the legal limit of 0.3%.  Offered with a graduated glass dropper or sprayer that atomizes the oil, forming a fine mist that increases bioavailability.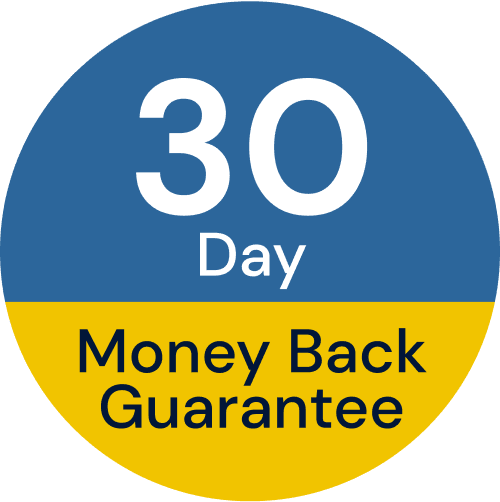 Key Details:
Serving size: Half of a dropper or 3 sprays (0.5 ml)
1 dose = 0.5ml = 12.5mg of CBD.
12.5mg CBD per serving (.5ml) = 25mg CBD/ml = 750mg CBD per bottle
Flavors: Natural, Mint
100% Organic, vegan and non-GMO
Full-Spectrum CBD Oil made from USDA Certified Organic Hemp
Rich in cannabinoids and terpenes for a full entourage effect
Adheres to cGMP guidelines
Third-Party Lab Tested for quality, safety, and efficacy.
Proudly Made in the USA – Carefully Crafted in the Carolinas
Contains THC within legal limits (<.3%) – Absolutely no "high"
No additives or preservatives
Three (3) all-nature, minimally processed ingredients.  
Organic Full Spectrum Hemp Extract
Organic Fractionated Coconut Oil
Organic Peppermint Flavor Oil (Mint flavored only)
CONTAINS COCONUT
Optimal Entourage Effect.  Optimal Dosing.  Top Shelf Quality!
Redeem's 750mg Optimal Spectrum (Full-spectrum +) CBD Tincture is for the person is looking for the power of an optimal blend of cannabinoids and terpenes in a moderate dose of CBD (25 mg – 50mg per day).
Experience the superior consistency and effectiveness that comes from Redeem's proprietary formulation.
Contains THC!  Which is a good thing if you are OK with it.  THC concentration is below 0.3%.  If you are sensitive to THC or are concerned about drug testing, we've got you covered.  Try our THC Free Broad Spectrum Spectrum products!
Each batch is balanced to ensure potency of CBD, minor cannabinoids, and nine terpenes.  That is Optimal Spectrum!  Consistent. Standardized.  The same batch after batch!
Each batch contains the highest-quality ingredients and has been tested for purity and consistency internally and by an independent third-party lab.
Offered with a graduated glass dropper or sprayer that is designed to disperse the CBD into a fine precisely metered mist so that the oil can absorb faster and more thoroughly, increasing bioavailability.
At Redeem, we test our CBD oil multiple times in the manufacturing process and redeem the solution of terpenes and cannabinoids when the natural variation falls short.  Consistent product every time. That's the Redeem Difference.
Optimal Spectrum™ CBD
Our Optimal Spectrum™ CBD oil is a "cut above" the rest. When variance in nature causes concentrations to fall short, we redeem the solution with natural cannabinoids and terpenes to deliver safe & consistent CBD products – meaning you get the same CBD product each time. ​​​​​​​​​​​​​​
Pharma Grade CBD
Redeem™ adheres to cGMP, Current Good Manufacturing Practice regulations, enforced by the Food and Drug Administration, utilizing audits, process validation and cleanliness controls to produce an impeccable product.
Third Party Tested & Certified
An independent lab analyzes the hemp we extract as well as finished manufactured products for chemical makeup, potency and the presence of unsafe contaminants, pesticides, and heavy metals. We, in turn, provide the end user with a direct link to the results of the tests performed on the product. Our transparency is essential to our success.
Carolina Crafted
Redeem™ CBD oils are crafted by extracting from cannabinoid-rich, USDA certified organic hemp, grown in the foothills of southern Appalachian Mountains in North Carolina. Our products are vegan, non-GMO and gluten free. They are manufactured cleanly and precisely at our Columbia, SC manufacturing plant and use only the finest organic ingredients.
Suggested Use:
We recommend that adults start with0.5ml under the tongue, 2-3 times per day for the first week. For best results, wait 30-60 seconds before swallowing.  You can increase your dosage as needed to reach the desired effect.  We recommend that you wait a week before further adjusting your dose.
Shake well before Use. Store in a cool, dry place away from direct sunlight.
Keep out of reach of children. Consult your physician before use if you are pregnant, nursing, or taking any medication.
Doing the Math on the recommended dose…..
Half or a dropper or 3 full sprays equal 0.5ml.
0.5ml = 12.5mg of CBD.
12.5mg CBD per serving (.5ml) = 25mg CBD/ml =  750mg CBD per bottle.
Each 30ml bottle has 60 doses.
Don't have a calculator handy? Just consult the Milligram Grid; we already crunched the numbers for you.
How Do I Know My Dosage?
If you aren't sure how much CBD to take, consider using our Dosage Tracker. Start with the minimum dose in the left-hand column of the Milligram Grid. As you learn how your body responds, increase your dose incrementally. On our custom milligram grid, you will see how many milligrams of CBD you get per spray based on the concentration of your CBD oil.
Count every dose so every dose counts.
*Consult your physician for a professional opinion, especially if taking other medications.
What is Optimal Spectrum and how does it compare with Full-Spectrum products?
Our Optimal Spectrum products start will a full spectrum extraction of USDA Certified Organic hemp grown in the mountains of North Carolina.  We then test the full spectrum extract to determine it's potency, variety of cannabinoids and terpenes, and purity.  Once we have determined the "spectrum" of cannabinoids and terpenes present in the extract, we then add back anything that is missing.  That is why we call it "Optimal Spectrum".  Click here to find out more about our "Optimal Spectrum" products and learn why "Full Spectrum" products can still have huge variation from batch to batch.
Why do Redeem CBD Tinctures come with a sprayer instead of a dropper?
CBD oil spray tinctures are taken orally in such a way to get into the bloodstream effectively. They often work best when applied under the tongue or on the inside of the cheeks, as there are unique glands in these areas that help the CBD metabolize more easily. Traditional CBD oil tinctures are packaged in dropper bottles and administered with a pipette, however, our tinctures are also available in innovative CBD spray bottles to provide maximum bioavailability.  Dropper or Sprayer, the choice is yours!
Who uses Optimal Spectrum Tinctures?
Our Optimal Spectrum and Full Spectrum products are used by a huge variety of people looking for natural alternatives to pharmaceuticals.  Our customers use our tinctures to lift their mood, improve sleep, and relieve chronic pain from various ailments.  CBD is not a magic bullet and there are many bad actors in the industry that will make it sound like taking CBD and you set you free!  The truth is that CBD can help.  But you still must do the basics; eat right, sleep, and exercise.  CBD can't overcome an unhealthy life style!  To learn more read, "Is CBD Right for Me?"
How do I know that your product is free of contamination and has the correct potency?
Redeem manufactures every product under strict compliance to cGMP and is committed to transparency by presenting our customers with unbiased third-party test data to ensure that our products have the potency that we claim and are free of chemicals and bacterial contamination. For more information on our cGMP practices and third party testing, see our blogs below.
Can I use Optimal Spectrum Tinctures with other CBD products?
The short answer is yes.
If you are using CBD for muscle, joint, or nerve pain, we recommend that you combine our tincture with our CBD Pain Cream to provide targeted relief as the source of your discomfort.
If you are looking for relaxation or improved sleep, we recommend using the tincture in a day/nigh routine with our Sleep Tincture of our Sleep Gummies.
And, if you are looking for a dose of CBD combined with a daily supply of vitamins and botanicals to support your mood and immunity, we recommend our CBD Immunity Gummies take the place of your first tincture dose in the morning.
Will Redeems Optimal Spectrum cause me to fail a drug test or I am sensitive to THC?
It is possible if you are using one of Redeem's Optimal Spectrum Oils.  Standard drug tests are usually checking for THC and its metabolites. As our hemp contains <0.3% THC, there is very little THC in our oils (your Certificate of Analysis will tell you exactly how much). However, if you need to be certain that you will not fail a drug test, we suggest that you explore our Broad Spectrum products.  Redeem's Broad Spectrum oils are THC free, which means that the THC has been naturally removed from the CBD extract prior to formulation of the product.  The level of THC in our Broad spectrum oils is below the level of detection of even the most sensitive analytical methods and will not trigger a positive drugs test for THC.  To learn more, we recommend reading this article from the official US Drug Test Centers website.
Can Redeem's products interfere with medications?
Potentially. CBD interacts with enzymes in your body, which are the mechanism for metabolizing drugs. Depending on the drug, CBD can inhibit or enhance the metabolic breakdown of the medication, which has a direct impact on the effectiveness of the drug. This has been most often observed in cases where the CBD doses are far beyond what you'd receive from our product (i.e. high doses of CBD isolate), but we recommend consulting your physician if you are on other medications prior to taking any amount of CBD oil.
Considering natural alternatives to prescription medications or other OTC products?  Explore the links below.   Access all of our CBD blogs here.
CBD Resources:
**If you have questions, contact the Redeem Team today at Questions@RedeemRx.com or by calling (803) 736-3577.
Shipping 
Standard:  FREE
FedEx 2 Day (Mon-Fri by 2pm EST): $18.00
FedEx Overnight (Mon-Thurs by 2pm EST): $25.00
FedEx Overnight Saturday Delivery (Friday by 2pm EST): $60.00
Customer Reviews
GREAT SERVICE
GREAT SERVICE, QUICK DELIVERY
Superior product, knowledgeable website, free shipping
Great price, knowledgeable website, and superior product. Plus I like supporting a local company. Can't beat free shipping too!
Best CBD I've had
Best CBD I've had. Helps with my migraines, helps my back, and best delivery (spray instead of droppers) along with a nice tube to protect it. Look forward to continuing to enjoy this helpful product!
I love it
I love it! I have only been taking it for a week but I am starting to feel a difference. In fact, my knee has quit hurting! Hoping that it will get my colon in order!
This stuff is great i gave been in pain…
This stuff is great i gave been in pain for the last two years .i started using over the counter pills with not much help . but not only after using redeem i have very little pain and feel great
Amazing Oil
Wow, this stuff is amazing! 3 pumps of the 750 mg spray, 3 times a day significantly reduces my chronic back pain (4 herniated discs from MVA). I recently moved and tweaked my lower lumber aggravating my sciatica, both sides. However this oil has been a lifesaver. Within minutes, no BS, I'm ambulatory again and can go about my day. I'm blown away, I Love this Stuff!
Fast shipping, beautiful pkging, and great taste!
I ordered right before an international move, and my CBD arrived just in time. Shipping was fast & my family was so thankful to have some extra support during all the stress of transition. The packaging is beautiful & the instructions for use are so easy to understand. Thank you! I've been using the Mint 750 mg spray for several days & have loved it!
Excellent!
Excellent product and great customer service! Very pleased.
07/07/2019
Dr. Sunny Dronawat
Great experience with the company
Great experience with the company. They did what they said they would do. Everything was delivered on time and the quality of the products is amazing.
Awesome Oil (Redeem CBD)
I've been using the Extra Strength for about a week and find that knee pain has decreased and range of motion is improved. The package and delivery is great. I love the booklet containing information on how my oil was paid and how to take it. I checked my test results online to confirm strength and purity. I love this product so far!
What makes Redeem different?
We're Paving the Way for Truthfulness and Transparency in the CBD Industry