Sleep Easy – Pain Cream and Gummy Bundle – 20% OFF
— or subscribe and save 30%
Break the Cycle!
Pain makes it hard to go to sleep and stay asleep.  Combine our CBD Pain Cream with our Sleep Tincture and get 20% OFF.  Redeem's Pain Cream will target the source of your discomfort and our Sleep tincture will relax and lull you to sleep with all natural ingredients like organic CBD extract, CBN, and Melatonin.  See our blog, "Pain, Brain, or Both?" to learn more about the relationship between pain and sleep.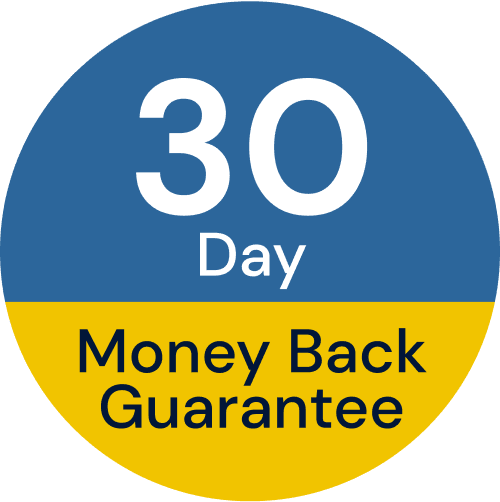 See individual products for specific details.
Better Ingredient, Better Relief!
Organic Sunflower Seed Oil
Stearic Acid (Vegetable Derived)
Cetyl Alcohol (Coconut Alcohol/USP)
Sodium Hydroxide (Mineral Salt/USP)
Purified Water
Organic Aloe Barbadensis (Inner Fillet) Leaf Juice
Ascorbic Acid (Vitamin C),
Organic Glycerin (Vegetable Derived)
Potassium Sorbate (Mineral Salt/USP)
Xantham Gum (Vegetable Derived)
Organic Safflower Seed Oil
Capsicum Frutescens
Menthol (USP)
Organic Olive Fruit Oil
Organic Basil Leaf Oil
Organic Bergamot Fruit Oil
Broad-Spectrum Cannabidiol (CBD 1500mg)
Organic Arnica Montana Flower Extract
Organic Tea Tree Oil
Organic Ginger Root Oil
Organic Lemon Peel Oil
Organic Grapefruit Seed Oil
Organic Key Lime Peel Oil
Organic Orange Peel Oil
Organic Rosemary Leaf Extract
Organic Clary Oil
Phenoxyethanol
See individual products for specific details.
See individual products for specific details.
How often can I use CBD Pain Cream?  Our CBD pain cream is safe for the treatment of chronic pain and can be used as needed.  Our formulation is non-habit forming and will not irritate your skin with continued and repeated use.
Does it have a scent or fragrance?  Redeem's pain cream is free of dyes, perfumes, or fragrances.  It has a mild and pleasant minty smell due to the use of organic menthol extract in the formulation.  Menthol is included as an ingredient for the immediate soothing relief it provides.
Who uses your pain cream and why?  Our pain cream is used by professional athletes, trainers, people with diabetic neuropathy, arthritis suffers, and weekend warriors.  Basically, everyone and anyone can use our pain cream for relief from occasional and chronic muscle, joint, and nerve pain.  Many people use our cream prior to and after work outs, yard work, or other physical activities to increase blood flow, increase range of motion, relieve discomfort, and reduce inflammation.
What do I do if I get the pain cream in my eye or other sensitive area?  Our pain cream should not be applied to your eye or other mucus membranes.  It will cause temporary irritation if applied to these areas.  Care should be taken to wash your hands after application of the pain cream.  Soap and water will remove the cream from your hands and prevent transfer to sensitive areas of you body.  If you do get the pain cream in your eye, flush with copious amounts of water.  If pain or irritation persists, contact you doctor.  If you do get the pain cream on other sensitive areas, soap and water will remove the residue but it will take a period of time for the cooling and warming sensation to subside.
Can I use CBD pain cream in conjunction with other CBD products?  Topical CBD will only work in the localized area where it is applied.  It will not transfer from the skin into the blood stream.  Because of this limitation, CBD topical creams can be used in conjunction with other products like gummies or tinctures without concern for effecting the systemic dose of CBD.  Many of our customers routinely use our pain cream in conjuction with our other products.
How long with a bottle last?  A little goes a long way!  There are approximately 100 doses per bottle depending on the size of the application area.  The pain cream should be use in a quantity that will be absorbed by the skin within 30-60 seconds of being rubbed in your skin.
Is your product tested on animals?  No animal testing is performed for any of Redeem's products.
Considering natural alternatives to prescription medications or other OTC products?  Explore the links below.   Access all of our CBD blogs here.
CBD Resources:
**If you have questions, contact the Redeem Team today at Questions@RedeemRx.com or by calling (803) 736-3577.
Sleep Easy - Pain Cream and Gummy Bundle - 20% OFF
5.00
stars
8
reviews.
What makes Redeem different?
We're Paving the Way for Truthfulness and Transparency in the CBD Industry