Pet CBD Oil for Dogs & Pets – Bacon 500mg
$39.99 — or subscribe and save up to 20%
Can your Pet benefit from CBD? 
Does your dog or pet struggle with anxiety, arthritis, pain, or appetite issues? If so, our 500mg Full-Spectrum CBD oil for dogs may be just the thing your furry friend has been begging for.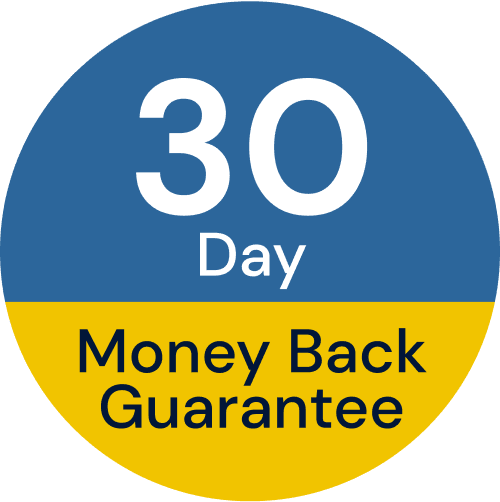 Delicious Bacon Flavor your pet will love!
500mg of CBD per 30ml
100% Organic, vegan and non-GMO
Full-Spectrum CBD Oil made from USDA Certified Organic Hemp
Uses organic olive oil instead of MCT oil for their sensitive digestive systems
Rich in cannabinoids and terpenes for a full entourage effect
Adheres to cGMP guidelines
Third-Party Lab Tested for quality, safety, and efficacy.
Proudly Made in the USA – Carefully Crafted in the Carolinas
Absolutely no "high"
No additives or preservatives
Simple, All-natural Ingredients!
Organic Hemp Extract
Organic Olive Oil
Natural Bacon Flavoring
Trust Redeem to take great care of your Fur Family!
CBD can help your pet with anxiety, stress, arthritis, joint pain, seizures, and appetite issues? Our 500mg Full-Spectrum CBD oil for dogs has been specially formulated to be gentle on your pet's system while providing effective relief.   Discover the power of Redeem's 100% organic hemp-based CBD oil for dogs and pets of all sizes with our 500mg CBD oil for dogs.
Great natural Bacon Flavor your pet will love
Formulated with Olive Oil  instead of MCT to be easy on your pet's digestion
Get more for your money with 16.7mg/ml
Convenient dosing using our easy to read, shatter-resistant graduated dropper
Easily adjust the dosage for each pet based on weight or amount of CBD required for relief.  You don't have to purchase multiple potencies for multiple pets! Read our blog, "Struggling with Dosing Your Pet?"
Our CBD Tincture for Pets lives up to Redeem's promise to deliver the highest possible quality with transparency and affordability. That's the Redeem Difference.
Pharma Grade CBD
Redeem™ adheres to cGMP, Current Good Manufacturing Practice regulations, enforced by the Food and Drug Administration, utilizing audits, process validation, and cleanliness controls to produce an impeccable product.
Third-Party Tested & Certified
An independent lab analyzes the hemp we extract as well as finished manufactured products for chemical makeup, potency and the presence of unsafe contaminants, pesticides, and heavy metals. We, in turn, provide the end-user with a direct link to the results of the tests performed on the product. Our transparency is essential to our success.
Carolina Crafted
Redeem™ CBD oils are crafted by extracting from cannabinoid-rich, USDA certified organic hemp, grown in the foothills of the southern Appalachian Mountains in North Carolina. Our products are all-natural, non-GMO, and gluten-free.  Most are vegan.  They are manufactured cleanly and precisely at our Columbia, SC manufacturing plant and use only the finest organic ingredients.
We recommend the following starting doses based on the size of your pet: Increase the dose as much as 3X as necessary to achieve the desires results.  We recommend dosing your pet two times per day to keep CBD in your pet's system.
.25ml (4.2mg of CBD) for small dogs & pets = less 25 lbs.
.5ml (8.4mg of CBD) for medium dogs & pets = 25-50 lbs.
1ml (16.7mg of CBD) for large dogs and pets = 50-100 lbs.

How is Redeem™ CBD Oil for Dogs Administered?
By Mouth
We recommend CBD oil for dogs to be taken orally for most effectiveness. These tinctures often work best when applied under the tongue or on the inside of the cheeks, as these tissue are thin and rich with capillaries to help the CBD get into the bloodstream faster, increasing bioavailability. Our CBD oil for dogs comes with a plastic dropper so you can safely be administered in your pet's mouth.
By Food
If your pet is not able to take the oil directly under the tongue, you can put the oil in the dog's food. We recommend increasing the dosage slightly, as effectiveness is often lower when the oil enters the digestive system. Read more about bioavailability here
What is CBD for Dogs & Pets?

Studies show that all mammals have an endocannabinoid system that helps regulate the immune system and assists to stabilize other systems, including appetite, sleep, mood, and pain. CBD serves as a natural supplement to improve the effectiveness of this system.
Why Can't I Use My CBD Oil for Humans on My Dog?
You can. But, our hemp-based CBD oil for pets is carefully crafted to provide only the best experience for you and your pet. That's why we use Olive Oil as opposed to MCT Oil, along with a nice bacon flavor to sweeten the deal.  Dogs and cats often have more sensitive digestive systems than humans, which is why pet owners should find CBD oil that is suspended in olive oil and more easily digestible than MCT oil.  Well, enough said.  You get the point.
How Does Hemp for Dogs Work?
Just like for humans, CBD interacts with our pets' Endocannabinoid system – CBD has been shown to work with all mammals since we all have an endocannabinoid system. While there are more studies to be done for all pets, one study from 2018 indicates that CBD may increase comfort and activity levels for dogs with osteoarthritis, while another study from 2019 suggests that CBD may also be beneficial for dogs with seizures. A third study evaluates the efficacy of different CBD treatments and reports that CBD oil tinctures for dogs and cats is the best delivery method for our furry friends when compared to topicals and capsules.
Is CBD Safe for Dogs & Pets?
Talk to your veterinarian before giving your pet any supplement. Although CBD has little to no known side effects in recommended dosages, it can interact with medications to enhance or diminish their effectiveness.  To learn more, read "5 Veterinarians Give Advice on CBD for Dogs and Cats."
What can CBD be used for in dogs and pets?
Anxiety, temperament, and behavior problems
Sensitivity to loud noise, thunder, fireworks, etc.
Pain and inflammation from arthritis or injury
Appetite stimulation
Regulation of sleep
Seizure reduction
Skin conditions cause by allergy or auto-immune conditions
For more information read, "What Does the Research Say About CBD Oil for Dogs?"
If your pet is experiencing chronic pain, anxiety, or you are concerned about the long-term impact of prescription medications on your dog's overall health, it may be time to explore some other options. Find resources and learn more about CBD oil for pets on our blog.
Related Blogs:
**If you are unable to place your order online, please give us a call today at (803) 736-3577 to process your order as soon as possible.
Shipping 
Standard:  FREE
FedEx 2 Day (Mon-Fri by 2pm EST): $18.00
FedEx Overnight (Mon-Thurs by 2pm EST): $25.00
FedEx Overnight Saturday Delivery (Friday by 2pm EST): $60.00
Customer Reviews
01/14/2022
Mary H.

US
I recommend this product
Y JRT mix was diagnosed with lymphoma Roma several months ago. I have given him 1cc of the bacon flavored cod every da. He weighs 40 lbs. Has not helped his anxiety but I continue it for the anti-inflammatory properties. He is much better. Hair is growing back into the bald spots
Great experience. Jake is muchimproved
Great products
Great products
Hemp Extract For Dogs
Dogs actually like it, I was shocked but have no trouble getting both to take.
Love This Product!
I bought a bottle of the bacon Flavored Hemp Extract for my dog and she LOVES it. I have tried many other brands that she wasn't too fond of, and she gets excited to take it! She's 15 years old and it has helped significantly with her mobility and comfort.
Good quality product
I bought some CBD oil for my dog and she loves it! I've noticed a bigger spring in her 15 year old self and it is nice to know that it is helping her.
High Quality and Great Service
All products are of the highest quality at Redeem. Excellent Customer Service and overall experience. Thank you for improving my health and overall well being.
What makes Redeem different?
We're Paving the Way for Truthfulness and Transparency in the CBD Industry